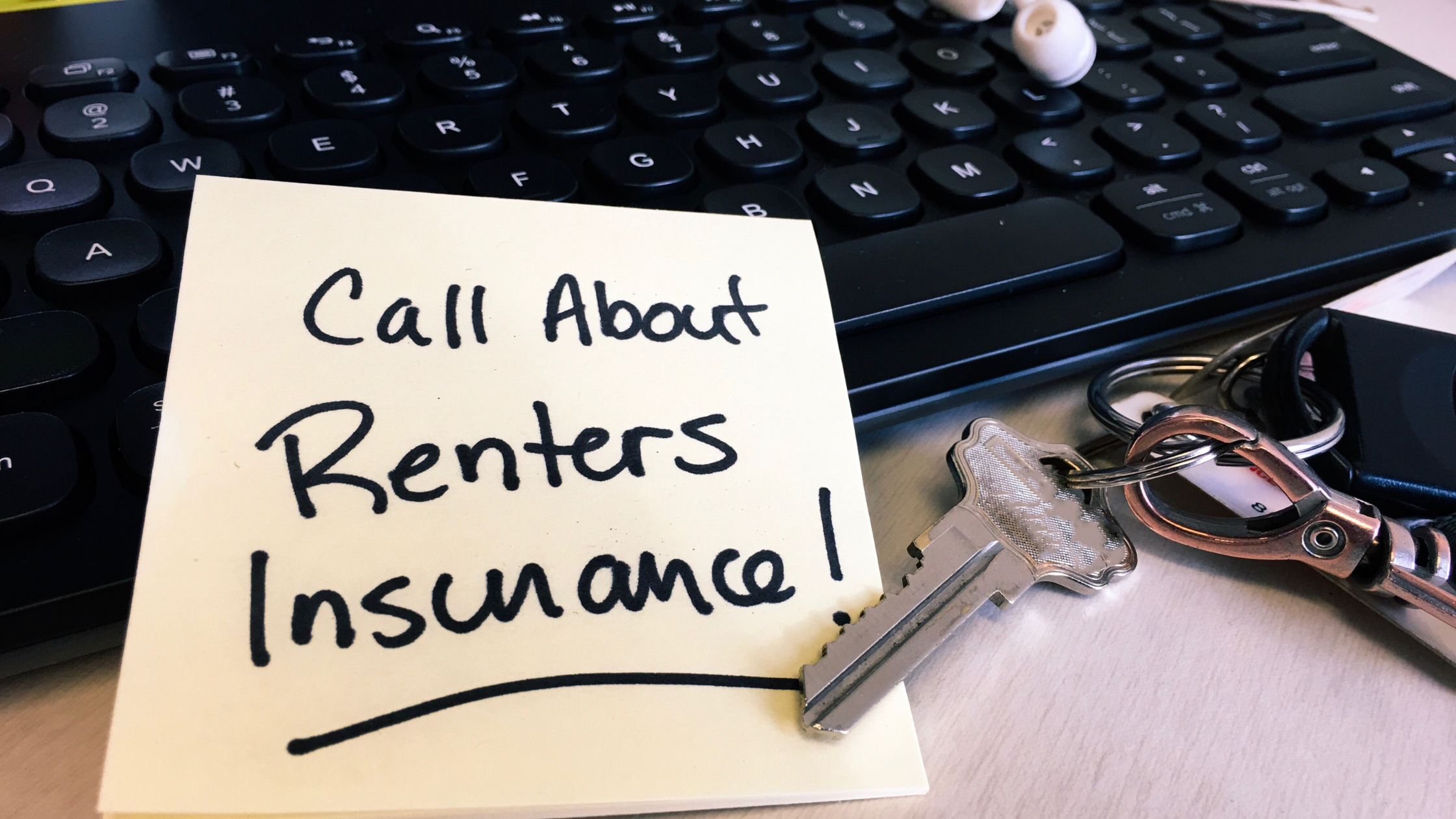 Renters insurance, also called tenants' insurance, is an insurance policy that provides some of the same benefits as homeowners' insurance. Renters insurance is not required by law, but it is legal for your landlord or the management company to require you to have it as terms of your lease agreement.
If you have renters insurance and you are a victim of fire, theft, or vandalism, you can claim your personal property that was lost or stolen. It is important to know what type of damage your insurance will cover due to there being three different types of coverage for you to choose from. Listed below are the three coverages available under your renters' insurance.
Loss of use coverage, or also known as additional living expenses, is often included at no extra cost on your renters' insurance policy. This type of coverage will pay for your hotel/living and meal expenses if you are not able to live in your home due to repair from an event such as a fire, wind, or theft. 

Personal property coverage may help cover the cost of replacing your things if it was destroyed or damaged unexpectedly. If your rental is destroyed by fire then this type of coverage is the one that would cover your personal belongings.

Personal liability coverage is one you would use if someone else tries to sue you for harming them or their property. This coverage will protect you from paying out of pocket to replace something you have damaged. Instead, the insurance will cover the expenses of damaged or stolen items. This type of coverage also covers expenses if you are found legally responsible after someone else is injured on your property.
What Renters Insurance Covers
Renters insurance will cover the cost of damage up to your policy's limits. This includes damage to your personal property from fire, wind, or theft. If you injure someone or damage their property, your insurance policy will cover costs, including your legal defense costs. If your rental property is damaged, making your living situation unbearable, your rental insurance will cover costs for hotel and food. There is also medical coverage for someone who is injured on your property.
What Renters Insurance Does NOT Cover
Renters insurance does not cover the dwelling, or the structure of the house if the renter were to make changes. Instead, the landlord is responsible to repair structural damage. Damage due to floods and earthquakes is not covered with renters insurance. If there is damage to your property due to a specific breed of dog, this may be excluded from your policy coverage. Damage from pests, such as rodents and bed bugs, is considered a maintenance issue and is not covered under your policy. Damage or theft done to your car is another thing that is not covered by your rental insurance. Instead, your car insurance will cover any damage or theft made to your vehicle. 
If you do not have renters insurance and you're thinking about getting it, this is your sign to look into it. Check out this page for 7 reasons to get apartment renters insurance. Bundle your renters' insurance with your vehicle insurance and you won't have an extra payment every month. Ask your property management if they require you to have a policy and if they have one they could recommend. On average, renters insurance will cost you anywhere between $15 and $30 a month. Spending that amount a month is worth it if one day you have to replace all your furniture because a house fire damages everything you have.