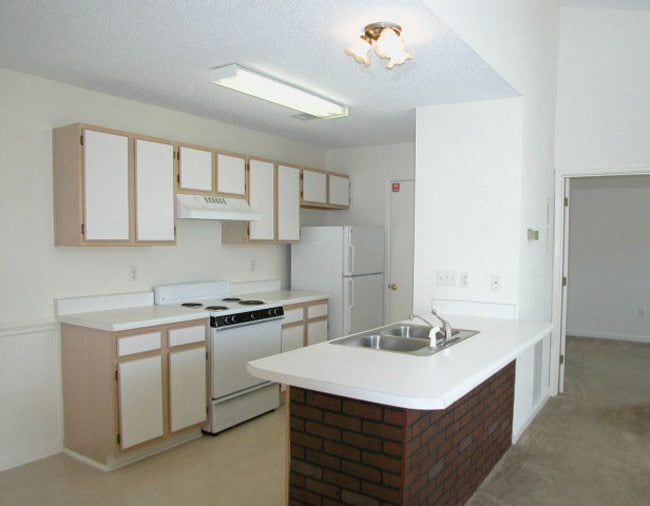 Checking out an apartment in person before signing the lease is a critical step in finding a great place you'll never want to leave. By simply visiting the apartment, you can see what the neighborhood looks like, meet with the landlord or building manager, inspect the unit thoroughly and ask a series of questions that will help you make the right decision. While the most common questions relate to the rental rate, cost of utilities, maintenance, emergency repairs, guest and pet policies, safety and security, below are three more aspects renters should ask about before renting an apartment.
1. Is the security deposit refundable?
This is a very important question renters should ask, especially considering that security deposits can be either refundable or nonrefundable depending on state law and contract terms and conditions. In the state of Florida, for instance, security deposits are refundable by law. While the basic purpose of security deposits is to provide a certain level of protection to landlords and encourage tenants to leave rental units in good condition, they aren't intended to offer landlords free money and should only be kept in strict compliance with the requirements of Florida Statutes 83.49. As an example, a landlord can withhold a security deposit to cover unpaid rent, damages that exceed ordinary wear and tear, and other lease violations. One more thing you should be aware of is that, under Florida law:
there is no limit on the amount of security deposit landlords can require;
landlords have an obligation to return security deposits along with any interest accumulated (if the security deposit has been placed in an interest-bearing checking account) within 15 days after the termination date;
landlords have 30 days to inform tenants in writing of the intention to impose a claim for damages; when only a portion of the deposit is withheld, the landlord must return the remaining balance to the tenant within 30 days after the date of the notice;
if the landlord sells the apartment, it's his responsibility to transfer the security deposit to the new buyer.
2. Can I add a co-tenant later or sublet the apartment? If not, what are the penalties for breaking the lease?
These are two other questions renters should ask before signing a lease. What will happen if you decide to get a roommate later to help you with the rent or you need to move to a new location several months after you've rented the apartment? While most lease agreements have co-tenancy and sublet clauses, it's critical to know what the policy is from the very beginning. For example, a landlord might add to the rent if another person moves in with you or require you to get his permission before subletting the apartment. You also need to know exactly what it would take to break the lease if you can't come to an amicable agreement with your landlord. Besides the possibility of losing your security deposit, breaking the terms of the lease may negatively impact your ability to rent in the future, as most landlords require references from former landlords before approving rental applications.
3. How old is the building?
Another question you should ask is if the building has been renovated recently. Moving into a recently renovated building will allow you to enjoy a higher level of comfort, while lowering the risk of waking up to the sound of drilling or hammering one day.
These are three of the most important questions renters should ask before agreeing to the terms and conditions of a lease. If you're looking for a luxury apartment in Destin, FL, we invite you to get in touch with our staff by calling (850)-837-3131 or visit us at Sugarloaf Destin Apartments. Our experienced professionals will be happy to answer any questions you may have and walk you through the process of renting one of our splendid Emerald Coast apartments.