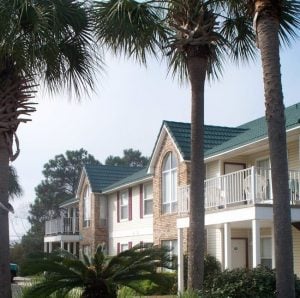 So, you've finally found the perfect apartment. Besides relatively modest rent, all-inclusive indoor and outdoor amenities seem to have been designed specifically for your comfort and convenience. But before you sign the lease, you need to know exactly what you're signing up for.
A lease isn't just a piece of paper; it's a legally binding contract with many terms and conditions that can come back to bite you. To avoid unpleasant surprises later on and make the rental experience the best it can be, here are three questions renters should ask before signing a lease agreement.
1. Is the cost of utilities included in the rent?
The cost of utilities greatly affects the overall cost to live in an apartment complex. To figure out how much you can afford to pay per month, it's important to know whether or not utilities are already included in the rent. There are situations in which some utilities, such as water and garbage collection, are covered by the rent, whereas others are not. The lease should clearly state what utilities are incorporated into the rent.
Another important question renters should ask before signing a lease is the actual rental rate. Sometimes, there are significant discrepancies between the advertised price and the actual rent. This may happen in case of outdated listings or when the landlord decides to include the cost of utilities in the monthly rent. At Sugarloaf Luxury Apartments, misleading advertising is one of the practices we dislike the most. Therefore, our would-be tenants can rest assured knowing that the advertised prices are the same as the actual contract rental rates.
2. Are there around-the-clock emergency and regular maintenance services available?
It's always good to know that you can count on the property manager when a problem occurs. A bathtub overflowing in the middle of the night or a burst water pipe during the weekend are two emergency situations that require a property manager who understands the importance of around-the-clock dependability, can be contacted outside of normal business hours and is willing to solve problems immediately. At Sugarloaf Luxury Apartments, for example, not only do we take care of repairs when needed, but we also follow a strict preventative maintenance program to avoid unexpected breakdowns along with emergency repairs. In addition, we always designate at least one person our tenants can contact in the event of a problem.
3. Is the apartment and neighborhood safe and secure?
A rental apartment may have plenty of amenities that promise to make your life easier and keep your days filled with fun and relaxation. It can also be located just a stroll away from the best shops, restaurants, parks, cultural and entertainment centers. But is it safe and secure? Now, that's one of the most important questions renters should ask property managers before signing a lease. Though Destin, FL, has a relatively low crime rate, we want our tenants to feel safe and secure. For this reason, we've combined different security systems with 24-hour electronic surveillance and an in-house courtesy officer who keeps a close eye on the property to prevent crime.
If you're looking for a rental apartment in Destin, FL, look no further. At Sugarloaf Luxury Apartments, we can help you overcome the most frustrating part of the rental process: finding the perfect apartment for you. What's more, our one-, two- and three-bedroom luxury apartments available in different layouts come along with flexible lease terms and professional management and maintenance services. To find out more information about our apartments and services, give us a call today at (850).635.0660.