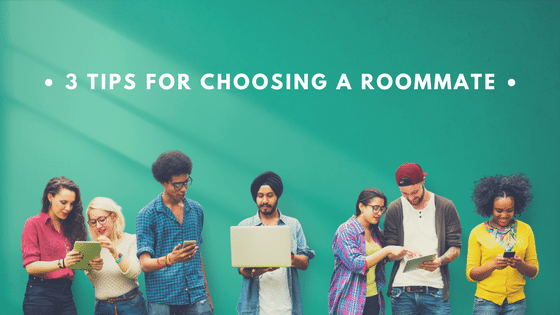 Having a roommate is no different from any other relationship. In order for it to be successful both parties need to be willing to compromise and do things for the good of the group. The key to any healthy relationship will always be mutual respect and the willingness to work through issues as they occur.
Finding a trustworthy roommate for your Destin apartment can be made easier if you follow these three steps;
1. Get recommendations from friends and family.
Even if your friends or family members aren't personally looking to room with you, they may know someone who is. A friend-of-a-friend or a cousin's niece can often be a better bet than a complete stranger that you found on the internet. Your friends and family likely have had many interactions with the person and can give you a look into their general demeanor. Having a trusted individual that can vouch for the potential roommate's integrity can go a long way to easing your mind.
2. Don't feel awkward asking uncomfortable questions.
It's important that each of you have a clear understanding of the other's habits and preferences as it will help you set clear expectations. By having several in-depth conversations with potential roommates you can each decide if the relationship will be a good fit. You should also take the time to meet in person for a casual hangout. If you're considering a Destin apartment, it's a great idea to consider a hangout in the vicinity of the apartment complex so that you can both get to know the area.
3. Sign a roommate agreement.
While a roommate agreement isn't exactly legally binding, it can help set clear boundaries for you and your roommate(s). By hashing out the details together and putting everything in writing you can help negate the risk of someone forgetting or misconstruing the expectations that were laid out upon move-in. This document should be something that you create together with your roommate, and not a list of rules that you foist upon them after they've moved in. It should lay out general guidelines for shared spaces, visitors, how rent is divided, who is financially responsible for what, and so on. As previously stated, a successful relationship will require both parties to be willing to compromise in order to come to an agreement that everyone is happy with.
Finding a good roommate can be a difficult task, but it's especially important if you are moving to a new city. Moving to a new city, whether it be for work or school, can be an intimidating process. This can be made easier by finding a like-minded individual to room with, as it's possible to form close friendships from these partnerships.
At Sugarloaf Luxury Apartments in Destin, FL we offer two and three bedroom floor plans that will be a great fit for you and your roommates. Contact us today to schedule a tour of your new Destin apartment!