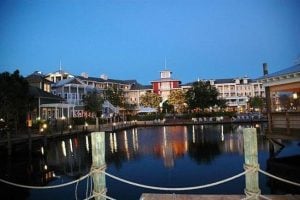 While moderately priced apartments in Destin, FL, deliver basic comforts and amenities, luxury apartments must go far beyond to offer the upscale living experience they promise. In a nutshell, luxury apartments should have decently sized kitchens and bathrooms along with spacious living rooms, dining rooms and bedrooms flooded with light and provide a series of features that will make living there not only comfortable but also enjoyable. Since there are many different things to look for in your future Destin apartment, we've decided to help you out by narrowing the long list you have in mind to five key elements any luxury apartment should provide.
A Private Balcony – A private balcony will give you access to a cozy outdoor sanctuary that can be complemented with comfortable outdoor furniture for the ultimate comfort and relaxation. Besides adding a touch of character to any luxury Destin apartment, a private balcony allows you to enjoy your coffee as the gentle rays of the morning sun bring your senses to life, lose yourself in the nostalgic charm of impressive panoramic views or invite your friends over to socialize and have fun.
Washer and Dryer – Though doing laundry is a necessity rather than a luxury, having your own washer and dryer will help you get rid of the "laundry nightmare" for good. Not having to lug your laundry to a laundromat and wait for your clothes to wash and dry will save you a lot of time that you could spend doing other things.
Clubhouse – An open and airy clubhouse with a fully equipped kitchen area, a TV and movie library, a pool table, a bar and a central fireplace surrounded by comfortable seating ideal for having conversations or playing games can turn luxury living into reality. Inspired by the simple yet charming beach atmosphere of the Emerald Coast, the Clubhouse at Sugarloaf Luxury Apartments delivers the perfect casual space for business meetings, collaborative work, social events and parties.
Pool, Sauna and Fitness Center – A luxury Destin apartment would be incomplete without a pool, sauna and fitness center. If you love working out but hate wasting time commuting everyday to the gym and spending money on gym membership, which can be quite expensive, finding an apartment with an on-site fitness center and sauna is the perfect solution. Also, a beautiful, sparkling outdoor pool can create the right ambiance for a luxury apartment building while fitting your lifestyle.
Energy Efficient Features – Effective energy policies combined with cost-effective upgrades that reduce energy consumption allow Destin apartment building owners to offer tenants unparalleled comfort at a lower cost, which is an excellent resident retention strategy with a positive impact on the bottom line. For instance, at Sugarloaf Luxury Apartments, we partnered with Gulf Power to improve the energy efficiency of the entire building and give our tenants complete control over their comfort needs and energy bills. What's more, Gulf Power's energy-efficient programs take us one step further along the path of green remodeling. To improve the overall energy efficiency of the building, we also installed energy-efficient windows and doors.
If you love the Emerald Coast, Destin is one of the best places to live and work. Beautiful architecture blending harmoniously with the vibrant city life, breathtaking views of secluded beach areas embracing lush vegetation, crystal clear waters hosting a wealth of beautiful marine life…Yes, you can enjoy all these things and many others by simply renting one of our luxury Destin apartments. To find out what's currently available, give us a call today at (805)-837-3131.