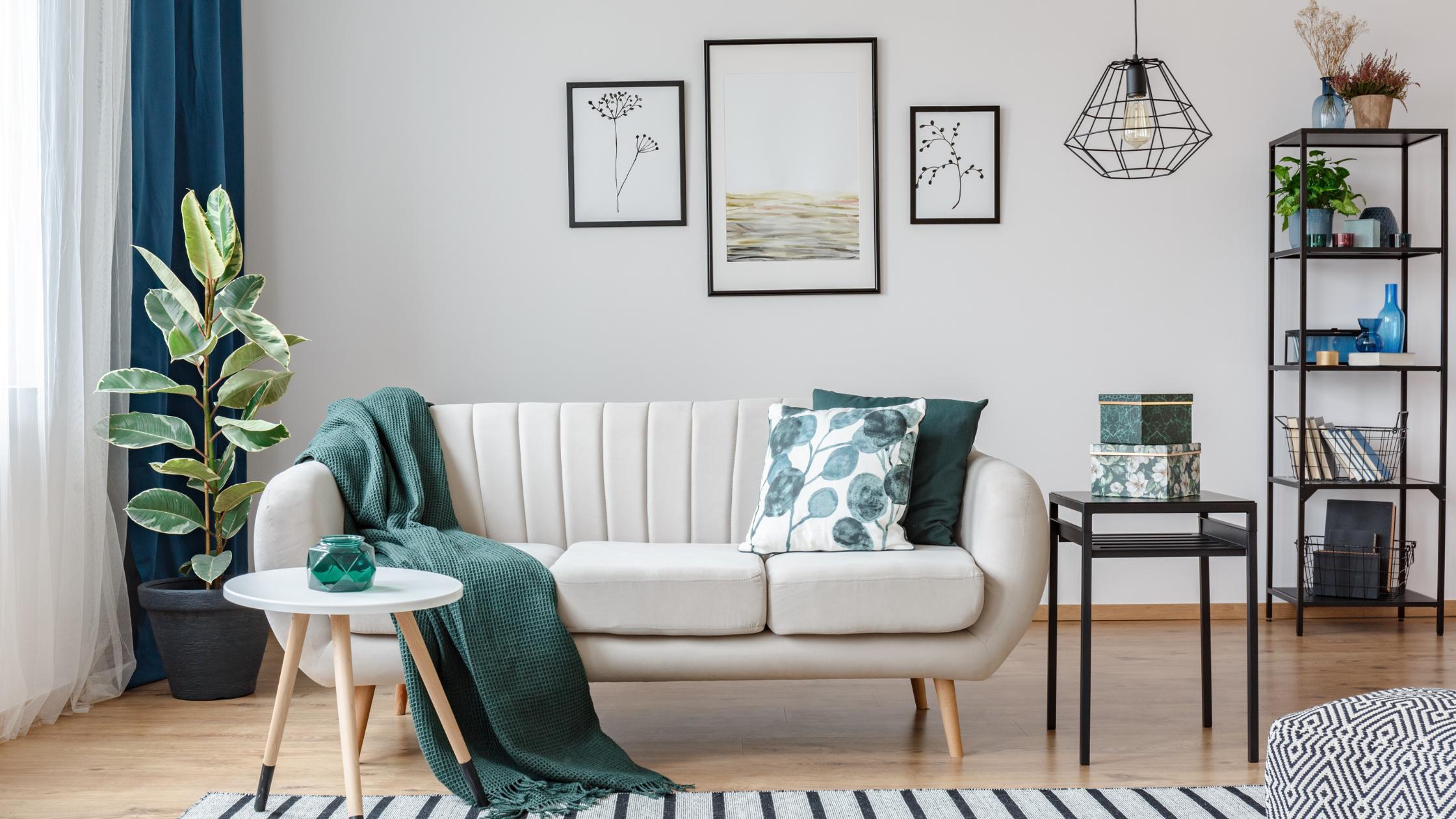 You have signed your lease and started to move into your Destin apartment, but you don't have decor to place around your new home. Trying to furnish your Destin apartment without breaking the bank doesn't have to be hard. That is why we have created this list of 10 places to find wall art for your apartment without spending too much money. 
1.Thrift Stores
Thrift stores such as Goodwill, sells gently used furniture, clothing, and home decor at a discounted price. Everything you find at a thrift shop is donated so there is no telling what you might find when you go in one to shop for wall decor. Thrift stores are a great place to find art pieces to hang on the wall as well as vases and other decor that would go great on a shelf. Thrift shops also offer a wide variety of things so remember to keep an open mind when shopping.
2. Yard Sales/ Estate Sales
Yard sales and estate sales are other great places to find wall art at a decent price. These types of sales sell things cheaply because they are wanting to get rid of them fast. Getting up early and hitting a few yard sales can be exciting, especially when you find things that will look great in your apartment at a great price.
3. Antiques On Holiday
Some items found at an antique store might be more expensive than other places such as a thrift store. Those pieces you find will be one of a kind and will separate your apartment look from the others. At Antique On Holiday, the 1,100 sq ft warehouse is full of European antiques. Shopping at antique stores requires a lot of patience but will be worth it in the end when you find the perfect piece.
4. Overstock or Wayfair
If you like to shop online and have time to scroll the website hours at a time, Overstock or Wayfair is the place for you. These online galleries offer thousands of options and you're bound to find a piece or two that goes perfectly in your home.
5. Home Goods
Another good place to shop for decent priced wall art and home decor is Home Goods. Some of these stores are connected with a TJ Maxx. Home goods always has the newest styles in and at a price you can't pass up.
6. Big Lots
Big Lots offers great pieces of decor at a great price. If you aren't sure what style you want, this store is a great place to start. You can pick up a few pieces and purchase other items from other stores that won't cost an arm and a leg.
7. Dollar Tree
If you're looking for cheap but cute wall art, Dollar Tree is your store. Everything is one dollar and they have some of the simplest decor that you can add to your current collection. Check out your local Dollar Tree to furnish your entire wall.
8. Retail Therapy
Whether you're looking for wall art or not, you are bound to find something that will go perfectly with your apartment at Retail Therapy. This is a unique, multi-vendor shopping experience on the Florida Emerald Coast that offers furniture, home decor, and so much more! Some vendors also accept special orders, so follow them on Facebook and give them a call for something special that will fit your home perfectly.
9. Etsy
This online website has many different local artists and boutiques so you can find the coolest and rarest items. Vintage items along with tons of home decor and wall art can be found on Etsy's website. 
 10. Walmart
Believe it or not, Walmart has some of the cutest wall art and decor for a great price too. Walmart offers a variety of art that will range from your kitchen to the nursery.
Don't be afraid to purchase cheap things a little at a time. It will add up and before you know it your Destin apartment will start to feel like home and look like it too.