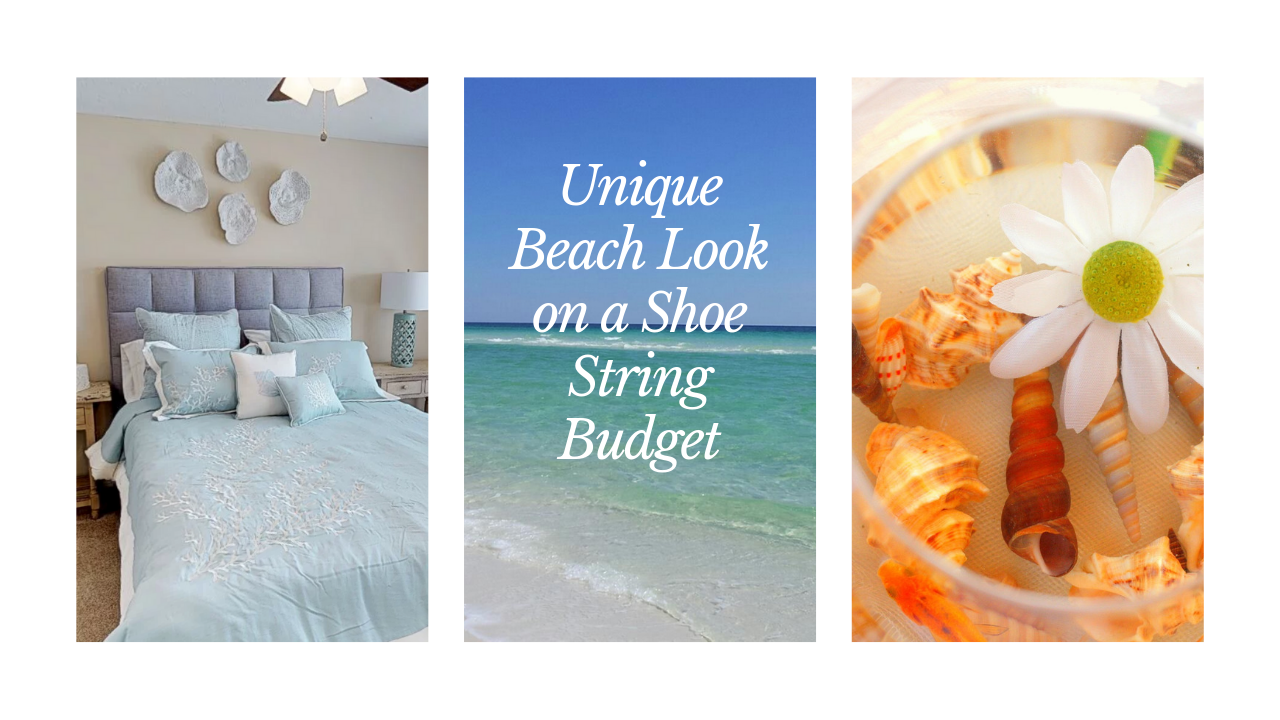 Your home….your sanctuary ….your retreat. You've chosen to live in Destin to be near the beaches. But don't shut the beach out once you are home. Bring that beach atmosphere into your apartment. It can be done on a shoestring budget with ease.
There are lots of places to shop and browse right here in Destin. A great place to shop for unique and budget-friendly items is the Belles and Whistles Southern Market. Treasures to fit every style can be found, especially if you are looking for beachy decor. The inventory is renewed when vendors bring in merchandise. So there is always something different to see. If it's not here this week, it may be next week. In the same respect, if it's here this week, it may be gone by next week!
Many one-of-a-kind items can be found at De' France in Ft. Walton Beach. They offer 13,000 square feet of treasures of all kinds. You almost need to pack a lunch for this one! Over 100 vendors have antiques, collectibles, refurbished "finds" and trinkets for your beach decor.
Create Your Own Paintings
If you really want unique, on a budget artwork for your home, create your own! Splash Paint Party offers painting parties for you to do just that. Once done, you can proudly display your work of art in your home.
Bring the Beach Home
Don't forget, (we know you won't)….the beach is right at your doorstep! There are plenty of sea shells to use. Pick up different sizes and glue them around the edge of your mirror. (Make sure the mirror is yours and not property of the apartment complex.) Place sea shells in a clear vase on the vanity. That is zero cost to you.
Glue seashells on planters and try any of a variety of Coastal Style Garden Plants. That will give you a beach feel inside your home with live plants.
We normally think of souvenir shops for tourists. However, Alvin's Island has some items that can help bring that beach feel to your home.
Don't Forget the Sand
What beach decor would be complete without sand. Fill a clear wine glass ¾ full  with the beautiful white sand, place a tea-light candle with small seashells around the candle for place settings at your dining table. Use Burlap as napkin holders tied loosely around napkins with seashells glued on the burlap for a really personal touch. Beach and Sand Crafts on Pinterest has some other great ideas, so be sure to check them out.
Any variety of grass rope can be made into a unique design .Wrap it around chair and dining table legs, or simply place on a coffee table around a centerpiece of sand dollars or a starfish.
Use your imagination to decorate your apartment. The world is your beach, so take it home with you.