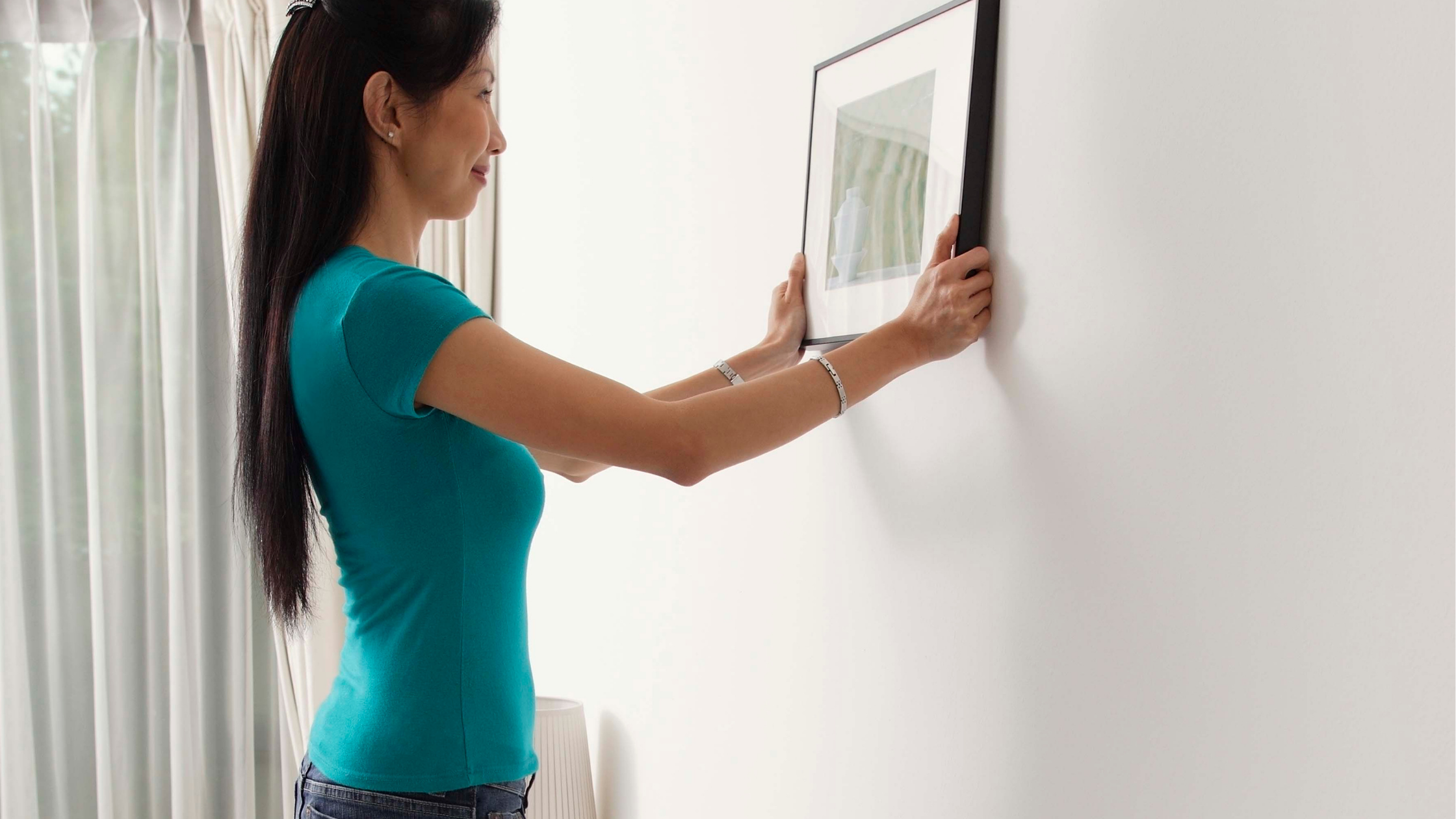 You're finally all moved into your new apartment at Sugarloaf and it's time to decorate your home with family pictures and your favorite art. Pictures, decor items, and paintings help personalize your home and they help cover up those boring white walls.
How to Find Studs
Studs are boards that function as framing in your home. These studs are normally spaced 16 inches from center to center or in some instances they can be 24 inches on center. It is important that large pictures, mirrors, and T.V's be anchored in the studs because the wall itself isn't strong enough to support the weight of those items. 
The easiest way to find a stud is using an electric stud finder, although you can find them manually. If the wall is drywall then finding a stud with an electric stud finder is relatively easy and can be done quickly. You can find an electric stud finder at Lowe's or at your local Walmart. Running a magnet along the wall is an easy way to detect a stud if you don't have an electric stud finder lying around your house. When you think you have found a stud, it is important to locate multiple areas to ensure that it runs vertically. Before you drill a screw into the stud, locate other studs in the wall and measure the space between them and confirm the space is 16 or 24 inches. Another way to confirm that you have found a stud is to tap the wall with your knuckle. If you hear a low, hollow sound then there is no stud there. If you happen to hit a stud while knocking then you will hear a more solid higher pitch sound.
Using Anchor Screws
If you are wanting to hang something small and doesn't need to be screwed into a stud, you can use an anchor with your screw to ensure that the photo does not come out of the drywall. Some anchors even come with hooks to hang pictures. The advantage of anchor screws is flexibility because you don't have to hang this item in a stud.
Covering up holes that are left in the drywall can be covered up with the drywall joint compound. Apply this mud with a knife and check that the hole has been filled and covered. Let the compound mix dry, which will take an hour or two, before applying a second coat. After it is completely dry you may need to sand the area if it feels rough. If the hole in the wall is small then you can use spackle to fill the holes. Spackle is gypsum base and is lighter in weight and takes less time to dry.
Using Command Strips to Hang Pictures
Command Strips are another easy way to hang pictures on your wall if you're not sure about putting holes in the wall. There are many different sizes and types of command strips you can use. Some of the strips can hold up to 8 pounds and are easy to apply and remove from the wall with minimal damage. 
Don't be afraid to hang items on your wall just because you're a renter. Sprucing up your walls with decor and pictures can make your apartment feel more like home.