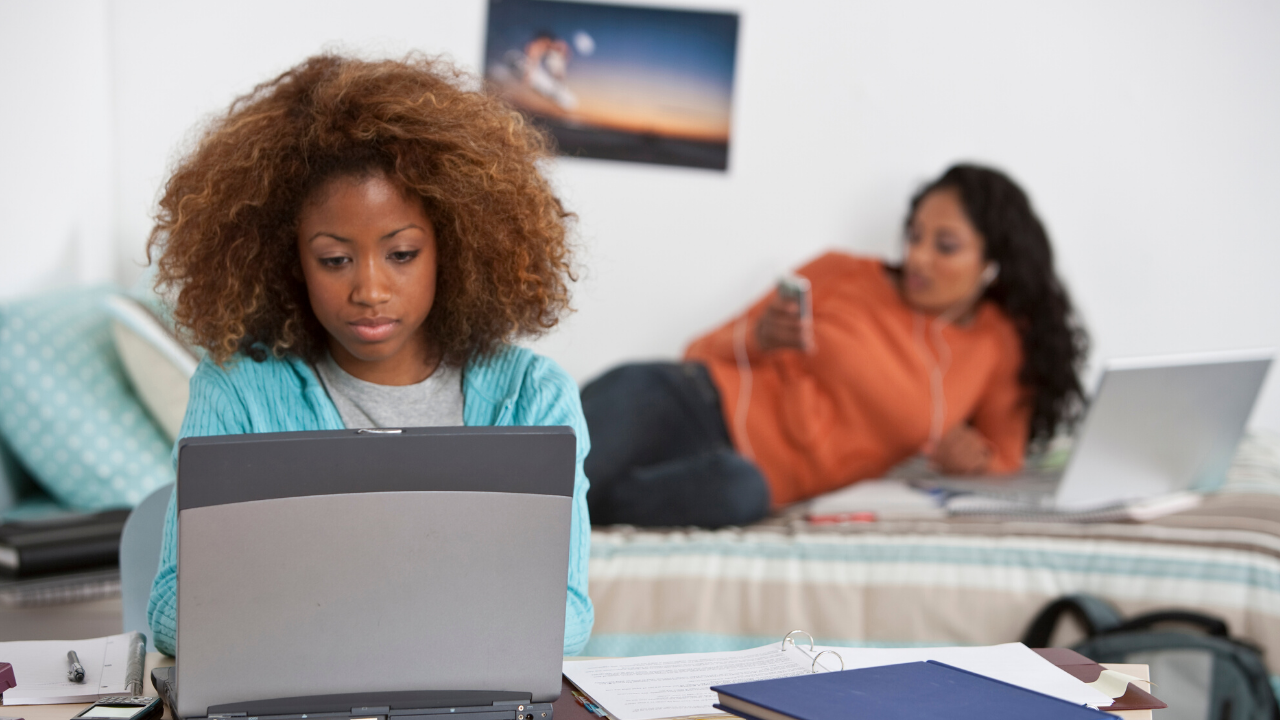 For any college student, one of the toughest decisions is whether to live on campus or off-campus. There are some benefits to living on campus, that is true, but when it comes down to it, living off-campus in an apartment is the better choice! Off-campus apartments are better on finances, much more private, have a better food situation, and often have much better amenities.
Better Financially
Apartments are cheaper than dorms. Room and board at a college or university include costs for food, laundry services, utilities and a slew of other costs that the college will over-estimate in order to ensure that they do not take a loss. While utilities need to be paid for apartments as well, when you are paying for it privately, and you are paying only for the costs that you accrue yourself. This can, in the long run, save you a ton of money! Being able to control what you are paying can help you prepare for any kind of financial situation that may come your way.
Private
Privacy is huge – and it isn't something that you can always find in a dorm. With people filtering in and out of the building, or people filtering in and out of a shared room, it can be hard to find some private time on your own when your roommate likes to keep the door of your shared room open for anyone to walk into. In an apartment, you get to control when the door is open, and when it isn't! More than that, when living in an apartment you get to avoid situations where you may have a curfew, rules set by RAs, or have to share a bathroom with countless other people.
Better Food
Some campuses have a large number of food choices – some campuses do not! Either way, off-campus living will always have more options for food. For students who might be more health-conscious, or students who just do not want to eat the same thing over and over again; living off-campus in an apartment with a kitchen allows for any and all dietary habits to be met and accounted for. Meal plans are often pretty rigid and require for students to buy specific kinds of foods, or even eat in one specific dining hall for a certain amount of meals.
More Freedom
The amenities offered by an apartment are countless. While many universities have gyms, or libraries, or other amenities, apartments have total freedom. There are rules and some have curfews, but not as stringent as most dorms, which allows for easier coming and going in an attempt to keep up with social commitments or work. Living off-campus can be easier, too, to cut a commute to work into a small section in order to make the work-school juggle just a little less difficult. More than that, coming home to a nice, quiet apartment after work is far better than coming home to a noisy dorm room.
There are benefits to living on campus, but in the grand scheme of things, it can save time and money to live off-campus and enjoy the finer things in life with a nice, quality apartment! Sugarloaf has a variety of 1, 2, and 3 bedroom apartments that will make the perfect space for any college student looking to get away from the dorms. For more information, do not hesitate to reach out today!