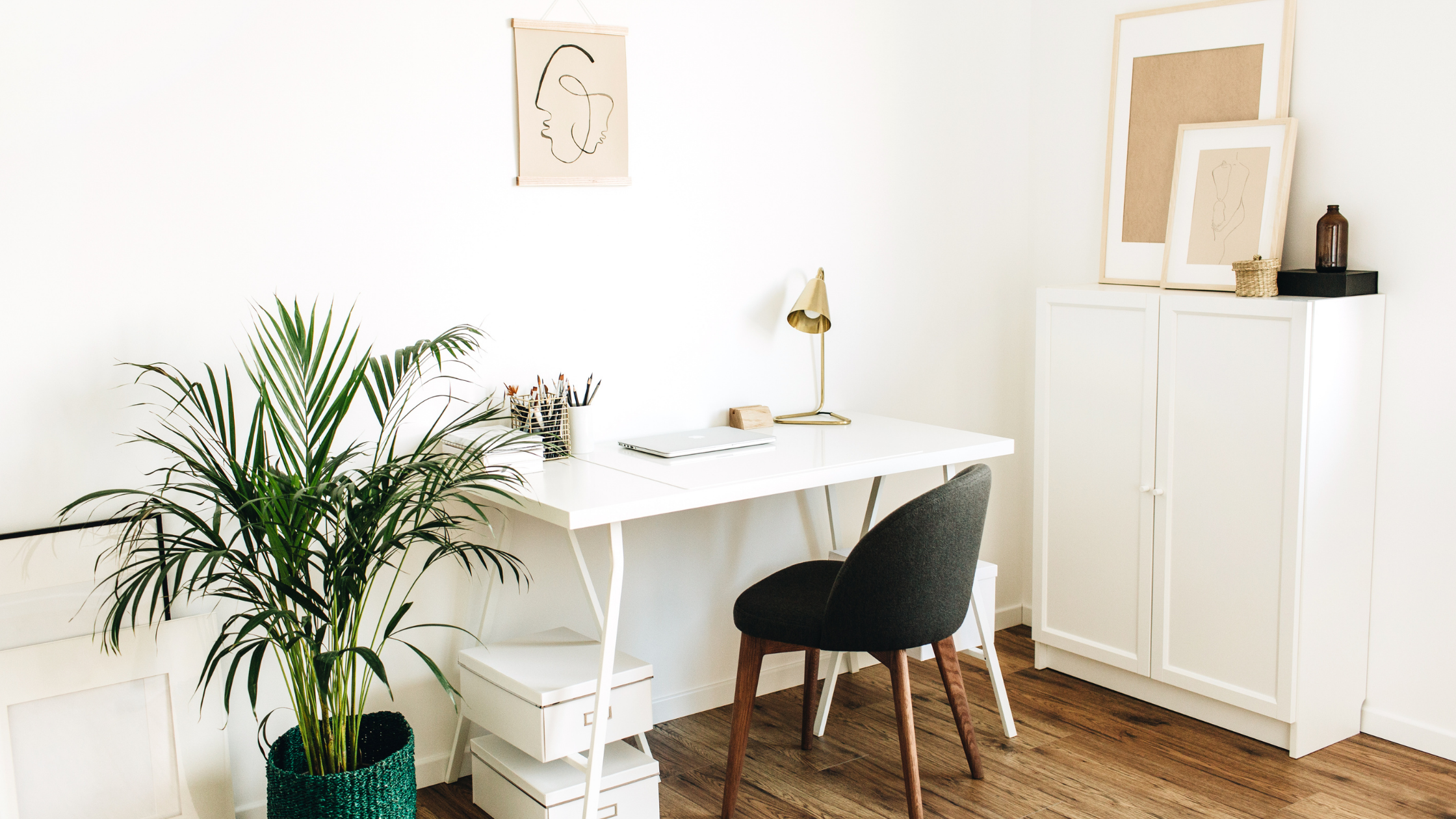 Working from home is much more common now than it was last year. It is time to give your home office some attention for this fall. Cozy up your home office by following these tips to help spice up your workspace at home. 
An office chair is the most important aspect of your home office. The way you sit greatly affects your back, neck, and well-being. A four-legged chair is budget-friendly and one that does not spin is a great chair to have in your office so that you do not get sidetracked while working. It's never a bad idea to keep a lumbar cushion in your house in case you may need it.
Plants can be beneficial to your home office as some are deemed stress reducers. The addition of some greenery can improve performance by 15%. Studies show that workspaces with plants increase employees' work engagement. Choose plants that are easy to take care of that produce a lot of oxygen. Add a couple of potted plants to add happiness and color to your workspace.
When it comes to lighting in your home office be sure to use as much natural light as possible. Position your desk close to the window so that the sunlight evenly hits the desk and you. Research shows that workers who receive natural light sleep longer, about 46 minutes longer than those who don't receive natural light. On your next trip to the store, grab some white curtains to make your office feel more like home.
One of the best things about working from home is what you can wear. Slip-on your fuzzy slippers and throw your hair into a messy bun. Set the temperature of your home office to whatever makes you comfortable. If you like your workspace cooler than the rest of your house, pick a room with a ceiling fan or get a fan. Opening the window to allow the fresh cool air is also an option (January and February for us in Destin). Buying a heater is also a good idea if you get cold really easily. 
Stay organized with some system that will help you the most and doesn't take up too much space. Whether it be filing cabinets, color-coding your files, or using a label maker to label every bin. Before you finish your day of working, clear off your desk so that you will have a clean fresh start the next day.
Keep the room work-related only
Shut off the room on the weekends or when it's not being used. Using the office for other purposes will only clutter the room and distract you. Don't allow yourself to spend all day and all night in your office doing other things besides work such as scrolling through Facebook. If you are in there be sure it is to work so you don't feel like you are always in your office.
Working doesn't always have to feel like work. You can get work done and still feel good at the same time. Working from home can be tricky, however, if you set your home office up with the proper atmosphere you will do better while working. Take these tips and run with them. Create your perfect home office and enjoy working from home!