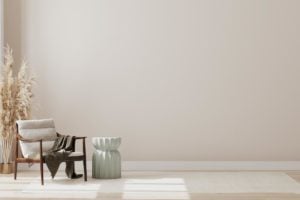 If you just rented your first apartment in Destin, FL, congrats! Your belongings may still be in boxes, but in all the excitement, you're probably imagining already how all that empty space will look like once you're finished decorating. The painting you just bought will make a great focal point in the family room, and the handcrafted armchair you saw in your favorite shop will look perfect in that far corner. To make the rental feel even more like your home, you might just treat yourself to a new couch and some window treatments as well.
Putting together your first apartment decorating plan can be fun! But if you're trying to make your space feel fresh and chic, choosing a few trendy colors along with the right decor elements is a surefire way to achieve your goal while showing off your unique style. Are you ready to pick something more refreshing and on-trend for your Destin apartment? Here are the top color trends for 2023 and a few decorating ideas that can help you create a space that feels both stylish and inviting.
Pantone's Viva Magenta
Viva Magenta, viva la Vida! Derived from red, this beautiful color is a symbol of joy, optimism, power, and exuberance. A great thing about using this color is that it can complement countless color schemes, including grey, beige, navy, brown, and off-white. However, Viva Magenta is a powerful shade that can dominate the space when not used thoughtfully. So, less is definitely more when it comes to decorating with this color! As an example, using Viva Magenta to give your visuals a pop of color will allow you to make an interesting, bold statement without overwhelming the space.
Behr's Blank Canvas
Just as artists use blank canvas and paint to create beautiful wall art, you can use Behr's Blank Canvas as the perfect background for your creativity. With its gentle tone, this color provides soft sophistication, while its warm undertone adds to its allure. But the reason why we love this color is that, even though it's a crisp shade, it can bring softness and serenity to any Sugarloaf apartment. Not to mention that it provides the best backdrop for a modern coastal look. Since this color can be mixed and matched with virtually any shade, it offers endless design possibilities.
Sherwin-Williams' Redend Point
An earth-tone color can soothe the soul like nothing else! A beautiful mid-toned clay hue, with an interesting twist given by the muted pink undertone, Redend Point is nothing more than a reflection of the collective movement toward more organic colors that can create calm and cozy environments. This sugary shade that feels fun and welcoming at the same time will add a touch of sophistication and individuality to your interior.  
Minwax's Aged Barrel
In the realm of earthy tones, Aged Barrel proposes another classic, neutral, and relaxing hue that can effortlessly pair with different colors, ranging from happy hues and muted tones to more glamorous options. Merging people's desires for rich, inspiring color palettes, this shade makes a tasteful, timeless addition to any Destin apartment. Similar to any other rich, grounding hue, Aged Barrel can be balanced with warm as well as cool accent colors to make a statement particularly in a contemporary family room, bedroom, or bathroom.
Dunn-Edwards' Terra Rosa
Viva Magenta's cousin, Terra Rosa proposes a wonderful combination of pink and clay. Playful yet calming, this rosy-pink shade can create a glamorous atmosphere that's ready to welcome you in with open arms after a busy day. Even though it's on the darker side of the spectrum, Terra Rosa can serve as both an updated-neutral background and a bold accent color.
Benjamin Moore's Raspberry Blush
As a rich jewel tone, Raspberry Blush is guaranteed to stand out in any room. Similar to other vibrant shades, this color can bring positive energy even when used in small doses. Combined with a soft shade, like off-white, light beige, or light grey, Raspberry Blush is a great color choice if you're looking for a way to keep positive vibes flowing throughout your space. 
BHG's Canyon Ridge
Combining orange and pink, this interesting shade is a great option if you're looking for a colorful neutral that can add personality and elegance to your apartment.
While you can use any of these beautiful colors to create a fresh, modern, yet timeless and refined interior, the good news is that painting the walls isn't the only way to make your Destin apartment look amazing. With something as simple as a few throw pillows, matching area rugs and curtains, some artwork, and even flowers sprinkled throughout your apartment, you can bring any color combinations into your space in as little as one day. However, if you think that painting the walls is the only way to personalize your space, make sure that you contact us to get our permission in advance! While we want our tenants to feel at home, painting your rental unit without consulting with us beforehand may result in breaking the terms of your rental agreement.